How to Attract Workers in a Remote-Work World
Posted by Des Sinkevich on June 28, 2022
As of April 2022, there were 11.4 million job openings in the United States, leaving a historically high number of vacancies that employers and hiring managers are looking to fill. With only six job seekers for every ten open positions, hiring is more competitive than ever, and standing out as an attractive employer requires more than offering flexible hours and a standard wage.
In the new world of work, where remote opportunities are abundant, it's even more difficult to attract and retain talented workers when you're a business that operates solely in person. So, in an economy where workers have the upper hand and there are ample jobs to be had, how can your company stand out and source the talented workers you need for success?
The key is to consider what employees really want from their employers.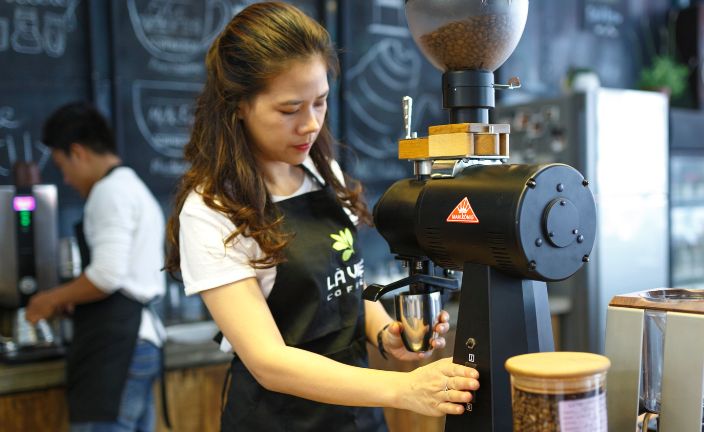 What job seekers are searching for from companies
Understanding what current job seekers are looking for in prospective employers can not only help you better market your open positions – it can, in the long run, also boost retention.
Today's workers are looking for more from their job than steady hours and guaranteed pay; they want to believe in the company they work for, progress in their careers, and be supported by management.
After the changes wrought by the pandemic – and a new focus on health, wellness, and the importance of work/life balance – workers have a deeper sense of what's important to them. They're also more empowered than ever before to take the lead in their careers and find a new job if their current company doesn't align with their personal values and goals.
Standing out as an employer in the new world of work
With workers empowered and able to find jobs that better fit their needs, in-person employers need to stand out to have a chance at attracting talented and dedicated employees.
While increasing your starting wage for new hires (and likewise, paying tenured employees more) is a great first step, higher pay alone won't keep your new workers especially when they have thousands of remote jobs available across the country.
Standing out requires offering
A strong company culture.
Opportunities to advance their careers.
Supportive leadership.
Creating a strong company culture
Company culture plays a vital role in attracting new talent and retaining current employees. It can also be an important factor for many workers who are looking for a new job. 46% of job seekers say that a company's culture is extremely important to them, while 15% have actually turned down a job offer because of the company's culture.
That means, that in order to compete in a job market that favors job seekers and remote work, a strong, value-driven culture is vital.
While a tacit sense of "culture" can exist based on a variety of factors – from how employees are treated on a regular basis to how supportive your management team is - a strong and attractive culture doesn't just build itself. As an in-person employer, whether you're working in foodservice, retail, or hospitality, you need to stand out from the growing number of remote employers to ensure that you have a dedicated team that can help you grow your business.
If your company hasn't before considered focusing on and building an effective, clear culture identity, you can start doing the following.
Involve employees in building your culture. Your workers are the backbone of your business and are vital to its success. And, as the ones who are most often on the front lines of your company, they have a stronger sense of what's working and what's lacking. You'll want to survey current employees and even ask managers to start open conversations with staff about what a strong company culture means.
Set clear expectations. One of the most important – and often overlooked – parts of a company's culture is ensuring that all employees, no matter their role, have clear expectations and goals to meet. Besides setting clear expectations for current employees, it's also important to ensure you're properly setting expectations when posting open positions and during new hire interviews and onboarding.
Invest in your employees' success. Your employees' success is the company's success. Building a strong culture relies on having dedicated, talented employees who believe in their work and are motivated to advance their careers.
Providing opportunities for career advancement
The opportunity to learn and advance in their careers is often an important factor when workers are considering leaving their current jobs or applying for a role at a new company.
According to a LinkedIn Workforce Learning report, 94% of workers say they'd stay longer with a company that supports their growth and education. And, with the cost of education skyrocketing, more job seekers are looking for employers that will help them further their education and advance their careers without having to choose between earning a stable living and earning a diploma or a degree.
Along with healthcare and paid time off, education benefits are a perk that can help your company stand out and attract new hires, while also allowing you to see a return on your investment. Employees who work for companies that are invested in career advancement and provide pathways to higher education and job training are likely to stay longer, cutting down on turnover and the costs associated with it.
Education benefits also build trust for the company and can also allow you to create a strong, dedicated leadership team from within.
Encouraging supportive leadership from your management team
Support from leadership and management teams is essential to creating a workplace that is attractive to talented workers. Support is more than being flexible with time off and schedules; it involves having leaders in place that can guide and grow workers.
With more job seekers relying on reviews from employers to decide whether a company fits their needs through sites like Glassdoor, it's important that your management team believes in your culture and your workers, and shows that through their actions.
Further, support from management can encourage workers to do their best and take advantage of training programs that can allow them to also become effective future leaders within your company.
Attract talented workers with a trusted training partner
Building a strong culture and attracting worthwhile new hires is essential to ensuring you have the workforce you need to not only run your business, but grow it. Through working closely with a trusted training partner like Penn Foster to create an effective education benefits plan, you can not only appeal to the millions of job seekers looking for the right fit, you can also set the foundation for a strong team that's driven and prepared for success.
To learn more about how education benefits can help you stand out from remote employers, contact our training experts today!