The Skills Your Vet Techs are Missing
Posted by Des Sinkevich on October 13, 2022
Veterinary technicians are essential members of every veterinary healthcare team. Skilled and credentialed vet techs can add value to your practice, increase the number of patients you can see, and allow you to grow your business. But if your vet techs don't have the skills they need to be successful on the job, your practice may suffer in the long run. Providing continued education opportunities and training for new and tenured staff alike can help you help your veterinary healthcare team build those missing skills, stay up to date with the latest developments in the industry, and improve the performance of your practice.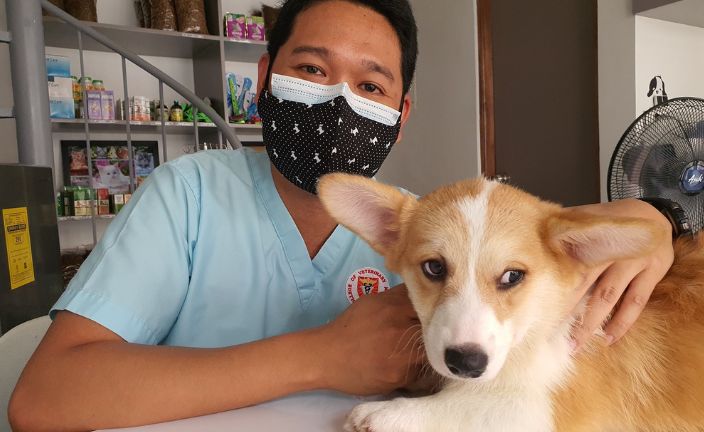 What skills do vet techs need to be an asset to your practice?
Your veterinary technicians play a vital role in your practice, working closely with both veterinarians and clients. Having a certain set of skills is a requirement for success on the job, whether your state requires techs to be licensed and credentialed or not. Some of these required skills are more obvious than others, but still may require additional training for those newer to the field to fully master.
Clinical skills
Your vet techs play a large role in the clinical aspects of your practice, from taking patient vitals to drawing samples for lab work. A strong understanding of how to do these tasks, as well as the importance of doing them correctly, can make the difference between a strong tech and one who will eventually move on to another career – or worse, become a detriment to the practice.
While many skills can be gained through learning on the job and the mentorship of your more experienced vet techs, there are many more that will require more formal training and a deeper understanding of proper procedures and techniques. For example, a vet tech may be able to learn how to properly draw blood from working with an experienced coworker but can be left in the dark when it comes to completing and analyzing lab tests.
Besides learning the why along with the how through a formal education program, your veterinary technicians can also qualify and be prepared for credentialing and licensure. Even if your state doesn't currently require your techs to hold any credentials or certifications to work, having credentialed vet techs on your staff will benefit the practice in the long run.
Soft skills
Much of the focus of veterinary technician programs and job training is centered on the science and practical aspects of the work. A veterinary technician needs to know how to take x-rays, examine results, assist in patient exams and surgery, and administer vaccines and anesthesia. Science, math, and hands-on training combined can help your techs master these skills. The softer skills, however, are often forgotten, with many assuming that these are skills that don't require training. After all, you know how to work with others well, or you don't. But just like clinical skills, soft skills play a large role in how successful your veterinary staff and practice are and, contrary to what some may believe, can be learned.
As more veterinary clinics rely on credentialed veterinary technicians to handle new tasks, such as taking vet tech appointments, because of the influx of new patients and visits, strong soft skills are more important than ever to your practice's success. Besides running lab work and dressing wounds, your vet techs will need to know how to work closely with clients – many of whom are emotional or stressed when it comes to their pet's healthcare. Building lasting relationships and trust with clients is a cornerstone of growing and maintaining a strong vet practice and your veterinary technicians and assistants are the front lines.
Veterinary staff should have a strong understanding of empathy, customer service skills, and communication skills. These not only allow your techs and practice to grow trust with clients, they also provide for smoother working environments in an often high-stress field.
Safety skills
The veterinary industry comes with a number of workplace challenges, from overworked, burnt-out practice staff to scared, potentially dangerous patients. Yet, safety is often something that is taken for granted. It's something that seems obvious, but can regularly be forgotten, especially in a busy, stressful workday. Not only can that lead to unsafe conditions for patients, but it can also make for a hazardous workplace that then puts even more strain on already stressed vet techs.
Focusing on safety protocols and strategies in conjunction with clinical training, however, can reinforce how essential it is and provide your team with the necessary tools to make the clinic safe for both pets and staff. By encouraging your practice staff to pursue Fear Free training, for example, you can create a calmer and safer work environment for your staff and patients.
Telehealth skills
While telehealth isn't necessarily new, it's played a larger role in medicine – both human and animal – since the pandemic. Utilizing telehealth as part of your veterinary practice can grow your business by allowing you to handle more patient wellness visits while still having time for more urgent or critical patients in-office. It can also help break down the barriers to care that prevent clients from regularly bringing their pets for exams, assist in educating clients on proper pet care, and even allow you to utilize your vet techs to their full capabilities.
But even while the technology may not be new, utilizing it within a vet practice is, so training your veterinary technicians in telehealth procedures will be necessary for continued growth and success.
The impact of training your vet techs on practice performance
Well trained, skilled, and credentialed veterinary technicians are an asset to any practice and can have a positive impact on the success of your business. Ensuring your veterinary technicians have the tools they need to work confidently can
Allow you to ensure a better quality of care for your patients. Trained veterinary technicians have developed the skills they need to do their jobs well and have proven their knowledge through credentials.
Allow you to see more patients. With more staff who are confident and capable, your practice can utilize more avenues to see patients, including telehealth, and can lead to a better run practice overall.
Let you utilize vet techs to their full capabilities. Credentialed veterinary technicians can potentially take on more responsibilities, freeing more time for the veterinarians to see more critical patients.
Decrease employee turnover rates. The average veterinary technician turnover rate is a high 23%, with many vet techs citing compassion fatigue, burnout, pay rate, and a lack of utilization as some reasons for leaving the industry. By providing effective training and professional growth opportunities to your practice staff, you can increase employee satisfaction and potentially eliminate the factors that lead to turnover.
Increase practice profit. Because credentialed vet techs make such an impact on the day-to-day operations of your practice, having more of these trained, confident professionals on staff can increase your profit. In fact, for each credentialed veterinary tech you have on staff, your practice can earn upwards of $161,493 more revenue per year.
Train your veterinary technicians online