A High School Diploma and English Proficiency: Combining the Keys to Success for Spanish Speakers
Posted by Peter Sorensen on August 7, 2023
Although a high school diploma is a steppingstone to economic and career opportunity, English language learners (ELL) often struggle to graduate and earn a diploma due to language barriers, hindering many native Spanish speakers from accessing well-paying careers. With approximately 41 million native Spanish speakers in the United States, accounting for about 13% of the population, there is an opportunity to incorporate practical English language skills with online education.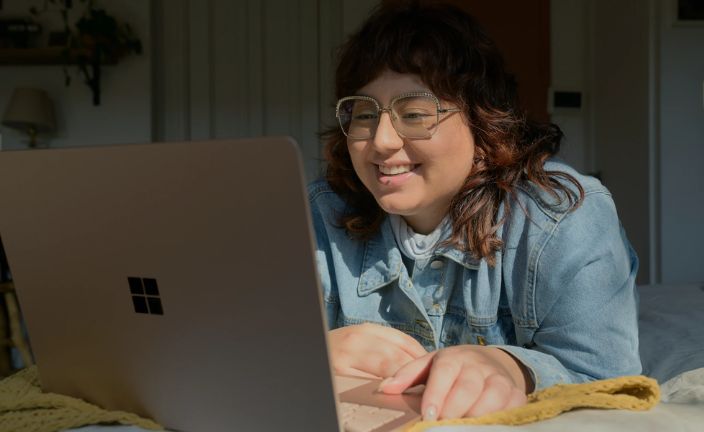 The impact of a high school diploma
Earning a high school diploma opens the door to economic opportunity and upward mobility through higher paying jobs, improved career paths, enhanced employability, and access to higher education.
Higher paying jobs
Individuals with a high school diploma tend to earn higher wages compared to those without that level of education. The average wage gap between the two groups is roughly $162 per week; almost $8,500 a year and $400,000 over a lifetime.
Enhanced employability
Possessing a high school diploma leads to consistently higher and less volatile employment opportunities and is especially crucial in job security during times of economic recession, when unemployment and volatility tend to increase. Even when the economy is doing well, the difference in employment rate can be quite drastic as in 2021, the employment rate for those with a high school diploma was 1.5% higher than those who did not graduate high school.
Access to higher education
Increasing demand for a bilingual workforce
Regardless of education level, English language skills are crucial for workplace success. Workers with limited English earn 25%-40% less on average compared to workers who are proficient in English.
Companies are increasingly seeking bilingual workers who can bridge language gaps and engage with diverse customer bases effectively. Native Spanish speakers who learn English can be competitive candidates for jobs in industries like customer service, international business, healthcare, and education, where communication with clients or colleagues in multiple languages is necessary. Learning English language skills enhances the employability of native Spanish speakers, providing access to higher-paying positions and career paths that actively seek out bilingual candidates.
Filling the gap in English language training
One of the largest issues facing ELLs trying to earn their high school diploma is that courses in the United States are typically taught in English. ELLs are more than twice as likely to leave high school without graduating, greatly limiting their economic and career opportunity.
Overcoming the English-language barrier can be daunting for Spanish-speakers who struggle to find the time or resources needed to learn the English skills required to earn a high school diploma. However, companies like EnGen, a virtual language upskilling platform, are using new methods to teach English with promising results.
Through Penn Foster's partnership with EnGen, learners can build their English language proficiency online before moving on to complete their accredited high school diploma. By building English language skills before taking high school classes, learners can confidently approach their education with a better understanding of what they're reading and learning. Even better, because the classes are online, learners aren't faced with the choice between taking off time from work to learn or not attending class at all. Spanish speakers are able to access the resources and English courses offered by EnGen 24/7, allowing them to learn around the schedule that works best for them.
Read more: How English Language Learners Are Left Behind and What We Can Do About It
Education partnership to improve outcomes in your community