How English Language Learners Are Left Behind and What We Can Do About It
Posted by Des Sinkevich on May 30, 2023
English language learners (ELLs) are poised to make up at least 20% of the American workforce by 2025 and yet, when it comes to education and opportunities for economic growth, they're the group most often left behind. According to data collected during the 2018 school year, only 68% of ELLs graduated high school while 85% of English proficient learners attained their diplomas.
Since a high school diploma is a requirement for many jobs – at least jobs that pay a living wage – ELLs who aren't able to graduate are then more likely to find themselves working in low-wage roles with little to no room for advancement. In order to effectively close the gap between skills needed in the workforce and non-English speakers who would be able to fill them, it's vital that education programs for adult learners provide pathways to proficiency.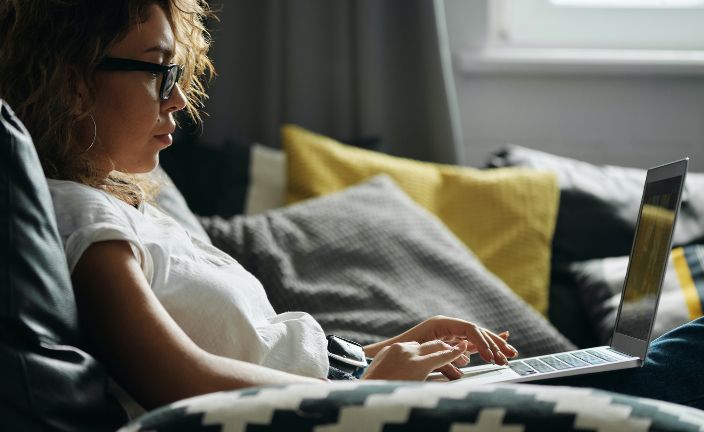 The importance of preparing ELLs for success
The American Dream – the idea that anyone, from any background, can achieve economic mobility through hard work and dedication – is nearly impossible to attain for Spanish and other non-English speakers. Even if they're able to graduate high school, it can be difficult to navigate a workforce where understanding English is essential to success. Because of this barrier, many non-native speakers find themselves working low wage jobs, struggling to learn English and find better paying work. In fact, non-English speakers earn 25-40% less than those with English skills.
This struggle doesn't only impact Spanish-speaking workers and their potential wages, it affects the larger economy – and society – as a whole. As businesses continue to recover from the pandemic and face rising interest rates, it's more important than ever to take steps to improve the economy – and economic mobility can help. Increasing mobility can act as an important catalyst to relaunch economic growth. With more workers competent in English, there are more workers eligible to fill the millions of open jobs that employers are currently struggling to fill.
Further, by building English proficiency in high school, Spanish-speakers are more prepared and have more confidence to pursue higher education which can often be necessary for higher paying jobs and real financial gains.

Investing in English Language Learners through online ESL classes
Over 20% of the population – about 65.9 million people in the United States – predominantly speak a language besides English. And yet, ESL programs serve less than 4% of the need for English language learners. Besides the limited availability of such programs – usually offered in local community colleges, nonprofits, and school districts – there are other barriers preventing learners from accessing these opportunities including time, the necessary commute, or even a fear of failure. One effective solution is offering English language training online.
Through Penn Foster's partnership with EnGen, a virtual language upskilling platform, learners can build their English language proficiency online before moving on to complete their accredited high school diploma. By building English language skills before taking high school level classes, learners can confidently approach their education with a better understanding of what they're reading and learning. Even better, because the classes are online, learners aren't faced with the choice between taking off time from work to learn or not attending class at all. ELLs, including Spanish-speakers, will be able to access the resources and English courses offered by EnGen 24/7, allowing them to learn around the schedule that works best for them.
Work with a trusted partner to improve access to education and success
Through Penn Foster's online High School Diploma + English Language Training, your organization can prepare Spanish-speaking learners to gain English proficiency and earn their high school diploma. After earning their diploma, combined with their new English language skills, learners can be more prepared and confident to reach future success in education and the workforce. To find out more about how EnGen and Penn Foster work, reach out to one of our training experts today!