7 Ways Education Benefits are a Win-Win for Companies and Employees
Posted by Peter Sorensen on October 11, 2023
Since the pandemic, companies have continued to fight for top talent by offering more incentives to employees. Higher salaries, extra paid time off, and better healthcare coverage are just some of the techniques used to attract and retain workers. However, some of the largest companies in the United States have discovered that paid education benefits are extremely sought-after by employees and job seekers while also improving their bottom line. Here are 7 reasons why offering education benefits like tuition reimbursement, free high school diplomas, and upskilling opportunities often lead to increased revenues.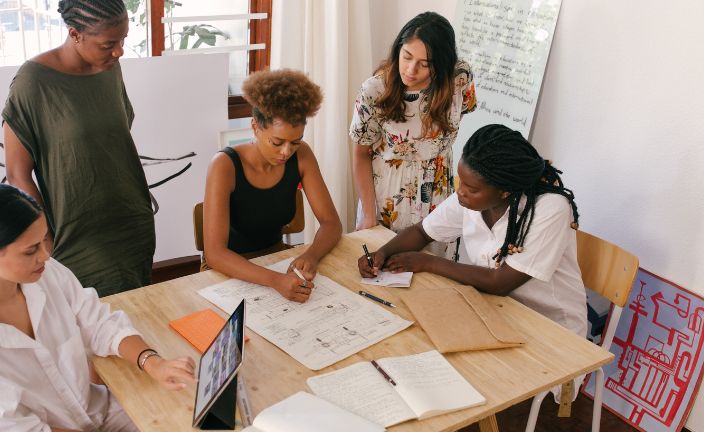 7 reasons employer should offer education benefits
1. Employee skill enhancement
One reason to provide education as an employee benefit is to directly improve your company's talent pool. By enabling employees to acquire new skills and improve existing ones, companies are growing their own workforce rather than relying on acquiring talent from an outside source. According to the Warton School of Business, this internal upskilling can help companies stay competitive in their market by addressing any weaknesses.
2. Attracting talent
The demand for education benefits continues to grow and many employers are taking notice. That's why a recent survey found that over 90% of companies already offer some kind of education as a perk. This combination of demand and competition means that companies that are not providing education or training opportunities are at a huge disadvantage when trying to recruit new talent.
3. Employee retention
Employees with a high school diploma are more likely to have a longer tenure compared to those without one. Additionally, a recent survey found that over half of employees would be willing to leave their job if they did not receive continuing education or career training.
4 Improved job performance
5. Internal leadership development
Paid education benefits programs can create an internal talent pipeline that reduces the need hiring externally for leadership positions. According to Warton, this practice can save businesses money by cutting costs for recruiting, interviewing, hiring, onboarding, and training.
Read more: How to Design an Effective Workforce Development Program
6. Innovation and creativity
Employees with diverse skill sets and exposure to new ideas are more likely to create and contribute to innovative solutions. Deloitte's research found that organizations with a strong learning culture are 92% more likely to develop novel products and processes. Creative thinking fostered by education benefits can encourage employees to innovate solutions for your company.
7. Compliance with certifications
In industries with regulatory requirements or certifications, education benefits can help ensure that employees are proficient and compliant with industry benchmarks. Studies also show that employees with professional certifications in their fields are more productive as they feel more confident in handling new challenges.
Work with a trusted training partner to build your education benefits program
When a company provides its employees with an education, it is repaid through creative problem-solving, longer tenures, and improved job performance. These benefits are why companies all across the US are making substantial financial investments in their employees' education and training. If you're interested in learning more about how Penn Foster can provide the education and training that you're looking for, book a call with our team.