Best Practices To Train Vet Techs
Posted by Emma Rose Gallimore on March 17, 2020
Trained veterinary technicians bring real value.
Investing in a robust training program for your veterinary technicians is good business. Through training, you give an already valuable member of the team the tools they need to contribute even more. Those tools can then increase your practice revenue. A credentialed veterinary technician can boost the typical veterinarian's gross income by more than $93,000 according to a study by the AVMA.
As more practices begin to understand the true value that vet tech credentialing can bring, they are seeking out Certified Veterinary Technicians (CVTs). The next best thing to hiring a credentialed veterinary technician is hiring a curious and motivated professional and then helping them to prepare for credentialing with the right training.
After three decades teaching veterinary technicians, Dr. Jim has learned five best practices for training veterinary technicians.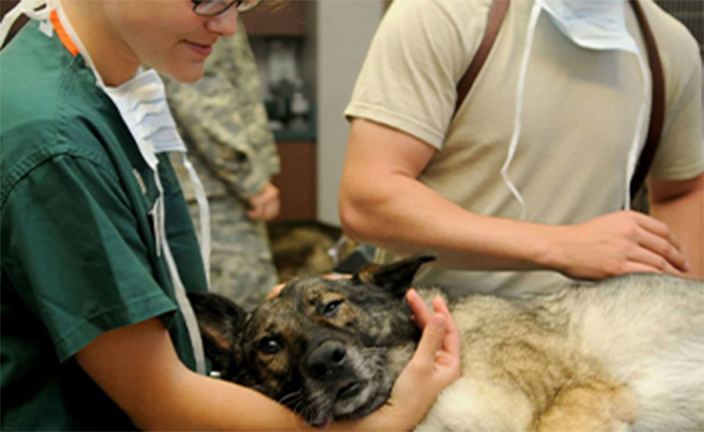 1. Assign a mentor.
When vet techs have a mentor, both the technician and the practice improve quickly. The technician is able to ask questions and rehearse techniques under an expert eye. They hone their skills by combining hands-on experience with the fundamentals they learn in training. At the same time, the student can show the mentor techniques and advancements that might be new to the practice.
"I've seen it happen that our students have increased the quality of care, the standard of care, in practices," Dr. Jim said. "Because now the practice has someone who graduated from a veterinary technician program that can bring new information, fresh information, and new techniques."
If possible, the mentor should be a graduate of an AVMA accredited training program. In cases where the practice doesn't yet have credentialed veterinary technicians, you can assign a highly experienced technician to serve as mentor.
2. Provide access to continuing education.
Give employees access to continuing education. Not only is it required in many states, but continuing education also offers opportunities to improve skills and bring new ideas into the practice. Staying current with the latest tools, technology, and advancements keeps the practice relevant.
"I love the word "commencement" to be used at graduation, because commencement means you're beginning," Dr. Jim said. He believes that even certified veterinary technicians should view themselves as beginners with plenty left to learn.
Each state has its own requirements for continuing education to maintain vet tech credentialing. The practice as a whole should value and celebrate continuing education, rather than doing the bare minimum to meet CE requirements. All members of the team should engage in continuing education whenever possible.
3. Respect and utilize veterinary technicians.
The best training in the world is useless if you don't trust your veterinary technicians to apply what they've learned. In most states, veterinarians are responsible for diagnosis, surgery, and prescribing medication. CVT's can legally do everything that falls outside of those three areas. Expand the vet tech job description to include everything they are legally allowed to do. Empowering them to work at the top of their license shows that you respect their talents and value what they've learned. This, in turn, encourages them to learn even more.
Fully trusting and utilizing the skills of veterinary technicians can take time. The first college trained credentialed veterinary technicians graduated in the 1960's. Since then, veterinarians have slowly begun to recognize the value these trained professionals can bring.
Dr. Jim learned that lesson when he had his own practice. "My practice just exploded with a licensed, college trained technician." He hopes more practices will embrace the potential that credentialed veterinary technicians represent.
4. Adjust payment structures to match training levels.
To incentivize training and reflect the added value credentialed veterinary technicians bring, practices should increase pay accordingly.
"The average pay in 2000-2001 for graduates of vet tech programs was 14 to 16 dollars an hour," Dr. Jim said. "Twenty years later the average pay is even less." That certainly doesn't encourage veterinary technicians to pursue training opportunities.
On the other hand, some veterinary hospitals are making positive changes to payment structures. Banfield raised the pay for all college trained credentialed vet techs within their system. Any tech's rate of pay is directly influenced by their level of training. This structure encourages all veterinary technicians to enroll in an AVMA-accredited veterinary technician training college. The resulting increase in quality of care is so great that they've started offering vet tech appointments. These appointments are less expensive for clients and allow the vet tech to operate at the top of their license, saving time and money for the practice.
5. Help them earn a vet tech degree.
While earning a vet tech degree, technicians learn fundamentals underpinning the skills they use everyday. While techniques may vary, fundamentals are core principles that apply across all practices.
Take, for example, total sterility. This fundamental concept can be applied in different ways across your practice. It might inform scrub procedures or dictate who is allowed in the surgical suite. Ultimately, the way different practices apply fundamentals may vary, but the concept of avoiding sepsis never changes. A vet tech degree program teaches fundamentals so veterinary technicians can make informed decisions about day-to-day care.
"Get them the why. That increases their value significantly," Dr. Jim said. "They'll understand why and how to do things because they have fundamentals. "
Position your practice for success.
Your practice simply can't reach its highest potential without well-trained and credentialed veterinary technicians. When trained and empowered to take on all of the tasks allowed under their credential, veterinary technicians can improve the bottom line, increase client satisfaction, and elevate patient care.
Penn Foster's Veterinary Technician Degree Online is a flexible AVMA-CVTEA fully accredited Veterinary Technician training program. While earning their associate's degree, students prepare for the VTNE exam to become a credentialed veterinary technician. To start training your veterinary technicians, contact a Penn Foster training expert today.