Use Back to School Season to Increase Benefits Participation
Posted by Des Sinkevich on August 16, 2022
With over 5 million more job openings than job applicants, workers today have more choices when it comes to employers. For those employers, that gap between the number of jobs available and the number of Americans looking for work can have a devastating impact on turnover and the ability to fill important roles. Long term, a struggle to retain employees can negatively impact your business's bottom line, worker morale, and productivity. With employers competing to attract the same talent pool, one proven solution that can help you stand out and improve retention is offering education benefits to your employees.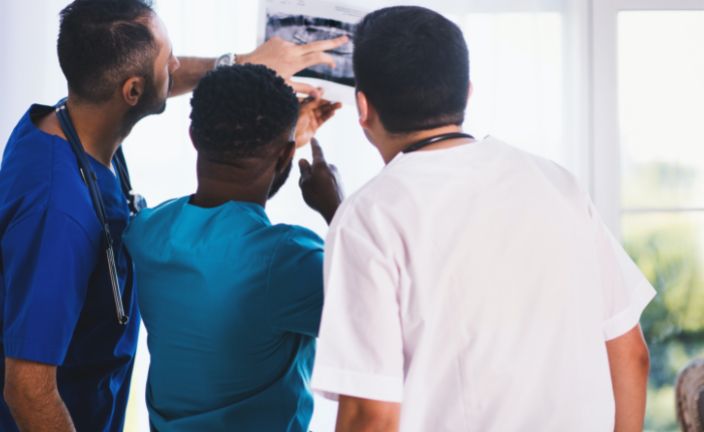 The missed opportunity when employees don't take advantage of their benefits
In such a competitive job market where employers are fighting to stand out to prospective new hires, attract top talent, and ensure they don't lose current employees to other companies, considering what job seekers are looking for can make a big difference in making employees choose you. While the requisite benefits – healthcare, 401k, etc. - are essential to finding and keeping good workers, more and more job seekers are placing an emphasis on diversity, culture, and education benefits. In fact, 97% of employees say that education benefits are an important consideration when reviewing a company's overall benefits package.
Besides attracting quality workers, education opportunities can play a large role in retaining your current workforce. When companies offer professional development opportunities, employees are 15% more engaged at work and research found that there is a 20-40% increase in retention among employees who engage in education benefit programs.
But fewer than 10% of employees take advantage of their employer's education benefits. If these benefits play a key role in attracting and retaining talented workers, how can you ensure that more employees are aware of the benefits offered and actually use them?
Take advantage of back-to-school season to highlight education benefits
Back-to-school season is overwhelmingly present on the minds of working parents and those who can't avoid catching the buzz. With endless commercials and huge displays in stores touting seasonal discounts on school supplies and clothes, it's hard to overlook. As an employer looking to encourage more participation in the education and training programs you offer, leveraging the seasonal furor can be a strong motivator.
Take advantage of the season to encourage program participation by
Including back-to-school messaging in your internal marketing. If employees don't know education benefits are available, they won't take advantage of them. Your company should regularly market your program, but this is especially true during back-to-school season. While school is on everyone's mind, use the season to motivate workers to pursue professional development and training.
Offer a seasonal incentive. Many companies offer discounts on health benefits if their employees log exercise or prove they are going to wellness visits. Adopt that model for education benefits too! You can offer gift cards, lunches, or time off when employees sign up and make progress during back to school season.
Encouraging your management team to support education benefits. If an employee's manager recommends training and is able to discuss the professional benefits of enrolling in a program, that employee may be more likely to take advantage of benefits. Make your management aware of the benefits offered and encourage them to support their teams' professional development.
It's also important that your HR team makes new hires aware of the education benefits available to them. Since education and professional development are important considerations for many job seekers today, reminding them of what's available and how they can take advantage of training and education programs can be vital to ensuring a successful onboarding.
Send employees "back to school" with a trusted training provider
If you don't already have a developed education benefits program in place, you could be missing out on attracting talented new hires and retention opportunities. By partnering with an education and training organization like Penn Foster, you can easily offer a range of professional development and higher education opportunities to your employees that can make your company stand out in a competitive job market. To learn more about offering training to your staff today, reach out to one of our training experts!