Celebrating Vet Techs: Ideas for National Vet Tech Week and Beyond
Posted by NaTasha Lleras on October 11, 2023
Veterinary technicians are indispensable assets to any vet practice. Their multifaceted roles, ranging from clinical tasks to client communication, make them central figures in delivering top-notch animal care. Just like any key team member, they deserve recognition and appreciation. While National Vet Tech Week offers an annual opportunity to spotlight their hard work, celebrating and acknowledging their contributions should be a regular affair.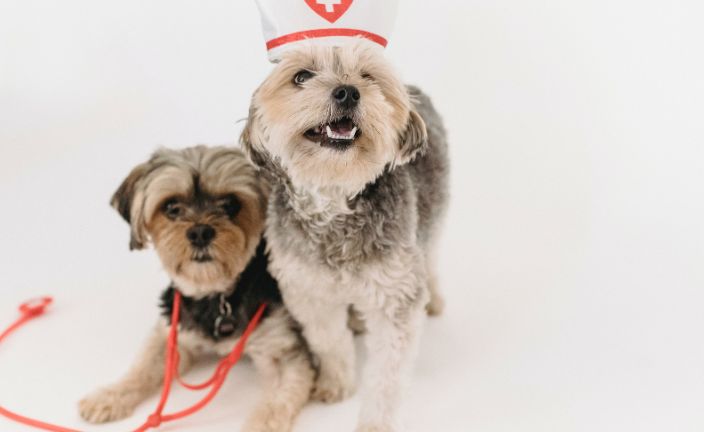 What is National Vet Tech Week?
National Veterinary Technician Week, which began in 1993, is an opportunity to celebrate the hard work and contributions that vet techs make to the veterinary profession. Veterinary technicians are essential to providing quality care to patients and this week is meant to show appreciation and give thanks for their compassion, dedication, and skills!
National Vet Tech Week takes place each year during the third week of October.
Read more: What Vet Techs Really Want from Employers
Celebration ideas for National Vet Tech Week
There are a variety of ways you can show appreciation for your vet techs during this week! Some ideas include
Personalized gifts: From custom scrubs to engraved stethoscopes, personalized items show vet techs that their unique contributions are valued.
Educational opportunities: Offer to sponsor a vet tech's attendance to a seminar or workshop. It's a win-win; they get the chance to enhance their skills, and the practice benefits from their newly acquired knowledge.
Lunch or dinner treat: Organize a meal for the team. It could be a catered lunch at the practice or an evening out at a local restaurant.
Spotlight profiles: Feature a daily profile of a different vet tech on the practice's social media, sharing fun facts and their contributions to the team.
Celebrating vet techs year-round
While National Veterinary Technician Week provides a great opportunity to celebrate and acknowledge the work your vet techs do, appreciation isn't just limited to once a year! You can – and should – celebrate them year-round. Some ideas to support and show appreciation to your vet techs include
Continued education fund: Set up a fund or scholarship to support vet techs who want to further their education or attend specialized training.
Regular check-ins: Ensure there's a mechanism for vet techs to voice their needs, challenges, or ideas. This shows that their opinions are valued and considered.
Team building events: Organize regular outings or activities that aren't work-related. This not only fosters unity but also provides a break from the routine.
Flexibility and mental health: Recognize the emotional toll of the job. Offer flexible schedules or mental health days when needed.
Peer recognition program: Create a system where team members can acknowledge and reward each other for going above and beyond.
Read more: How to Set Up a Wellness Program for Your Vet Techs
Why appreciating your vet techs is good for your practice
Celebrating successful employees is essential to maintaining a strong veterinary practice. Besides showing your hardest working employees that you care and appreciate what they do, a culture of acknowledgment and recognition can positively impact employee satisfaction and retention. In turn, satisfied employees tend to work harder and be more dedicated to the success of the business overall.
In a survey, 80% of employees said that they are motivated to work harder when an employer shows appreciation for what they do. Showing appreciation is even more important when it comes to veterinary technicians, who often suffer from compassion fatigue and burnout at higher rates than many other roles. By reaffirming that the work they do is vital to the practice and patients, you're showing your vet techs that, even though some days are hard, what they do is worth it.
Besides having a hand in retention, showing continued appreciation for your vet techs can positively impact client trust and patient care. When vet techs are burnt out, stressed, and feel like they aren't making a difference, it can affect the quality of care they provide patients and how they interact with clients. Ensuring that your staff is healthy and appreciated can go a long way toward making sure they are in top form to perform their jobs.
Read more: 5 Secrets to Having the Best Vet Techs
Get vet practice clients involved
Appreciation isn't limited to veterinarians and practice owners; clients can play a part in showing their appreciation for the help vet techs provide their pets! They can pen thank-you notes, share stories about positive interactions, or even participate in celebrations. After all, happy vet techs mean well-cared-for pets.
While National Vet Tech Week is a dedicated time to celebrate, the importance of regular acknowledgment cannot be stressed enough. A motivated, appreciated vet tech is invaluable, and their passion and dedication shine through in their work. It's an investment in people that reaps dividends in the form of outstanding patient care and client satisfaction.