What Vet Techs Really Want from Employers
Posted by Des Sinkevich on November 7, 2022
Veterinary technicians are essential players in a successful, busy veterinary practice. But, despite being vital to day-to-day operations, many vet techs are stressed, overworked, and considering leaving a profession they were once passionate about. With a shortage of credentialed vet techs and other veterinary professionals, retaining your dedicated vet techs is important to maintaining a strong practice. Additionally, attracting new vet techs to your practice will be a must in the next few years as more and more people adopt animals and focus on their pet's health and wellness. With that in mind, instead of just focusing on what you, the practice owner, want from your vet techs, consider what vet techs really want from you.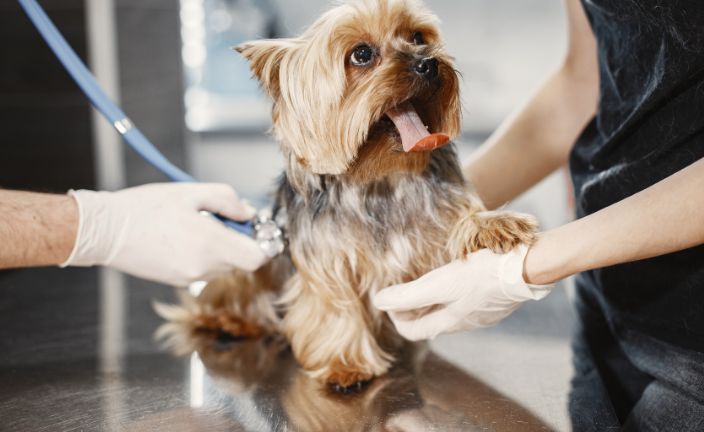 How the vet tech shortage will affect your practice – and why focusing on what employees want will help
Employees across all industries have different priorities that motivate them to accept a job offer or excel in their role. However, they all generally want a few of the same things, including your veterinary technicians. Today, employees want better benefits, work-life balance and a focus on their well-being, job security, and the ability to do what they do best on the job. In order to retain current employees and attract new ones to fill vacant positions, employers need to recognize these wants and implement practices to provide them.
For the veterinary industry, in which many workers struggle constantly with burnout and vet tech turnover is a high 23%, focusing on what practice employees want is going to be vital to surviving – and hopefully, overcoming - the veterinary technician shortage. By 2030, the industry will need an additional 133,000 credentialed veterinary technicians; that number is likely to climb higher as more vet techs succumb to burnout and compassion fatigue, leaving the industry altogether for opportunities elsewhere.
This shortage won't just affect your practice revenue and staffing. It will also impact the quality of care you provide patients. With fewer, more stressed vet techs on hand and a dramatic increase in patients, cases are more likely to be triaged, with the more emergent ones being seen first. That leaves pet owners either waiting months for an appointment while their pet may develop more health issues or seeking another practice that they hope has available appointments. In either case, that means longer wait time for care. Further, those patients that do get seen may not be given the full attention they require because the veterinary staff need to move on to the next patient, and the next, and the next. Over time, this can lead to costly mistakes.
To avoid these mistakes, and improve veterinary technician satisfaction in your practice, supporting your veterinary staff is essential.
Supporting your vet techs can help your practice thrive
It can cost up to $10,000 dollars to replace a single employee. With the high turnover rate for veterinary technicians, that cost can add up quickly. To prevent taking a hit to your practice revenue and create a better working environment for your staff that encourages long-term dedication to the practice, supporting the well-being and growth of your vet techs is one of the best solutions. Here's how you can best support your veterinary healthcare team members.
Make vet tech utilization a priority
Proper veterinary technician utilization is about understanding what each member of your vet healthcare team is capable of, what they're legally allowed to do, and empowering them to use their skills to the fullest. Besides ensuring you get the most out of your employees, full vet tech utilization also helps your practice meet the needs of its strongest vet techs.
58% of employees in all industries say that being able to do work that utilizes their skills and knowledge is an important consideration when staying with an employer or looking for a new job. For credentialed vet techs, who've spent years learning the skills necessary to the job and worked hard to pass the Veterinary Technician National Exam (VTNE) and qualify for state registration or licensing, being able to fully do the work they're trained for is empowering.
Besides using the education that they paid for, vet techs joined the profession to make a real difference for the animals they're passionate about helping. By allowing them to fully use their skills, you're proving that you have confidence in their abilities which in turn gives them confidence in you, as the employer.
Focus on wellness initiatives for your vet techs
In a profession in which stress can be high and compassion fatigue is a real danger, wellness, self-care, and mental health programs are necessary to ensure that your staff are equipped to handle the tough situations that arise in a veterinary practice. Besides helping your staff stay well, offering a formal wellness program as part of your employee benefits can be a draw for new employees – and a reason to stay for current ones. With 61% of today's workforce* citing good work life balance and a focus on well-being as very important when considering job offers, focusing on wellness initiatives can be beneficial when searching for candidates to fill open positions.
To implement a wellness program for your practice, you'll want to
Ask employees what they need.
Create programs or policies focused on physical and mental well-being.
Provide resources for employees, including time off (when possible) that can be used for mental health days.
Provide mental health education to destigmatize the need for help.
Learn more: How to Set Up a Wellness Program for Your Vet Practice
Help your vet techs advance in their careers
Opportunities for professional growth and advancement are important to a majority of workers. According to LinkedIn's Workforce Learning Report, 94% of workers would stay with a company longer if that company provided pathways to professional development and career advancement. For veterinary technicians who also need to maintain their credentials and earn continuing education credits on a regular basis, investing in training and education programs that allow them to grow their industry skills can be critical to retaining your most dedicated employees. Helping them reach career goals and develop new, relevant skills are also beneficial to practice success and patient care.
Training and professional development programs can range from offering Fear Free certification courses to providing a path toward becoming a credentialed veterinary technician in an AVMA-accredited college program.
Learn more: The Skills Your Vet Techs Are Missing
Provide upskilling and training opportunities for veterinary practice staff